SAFES
SALES AND SERVICE NEW AND USED
LOCK REKEYING
If you just want new keys for any reason, you don't have to purchase all new hardware. Locks can be rekeyed at any time so you can continue using the existing hardware you love. Change the keys after people move out or simply have several locks reworked so they will all work off the same key.
KEY DUPLICATING
Keys made in our shop or at your location
INSTALLTIONS
REPAIR
Many door handles are expensive and replacing them can be costly. When your high-end lockset is sticking, don't rush to replace the entire unit. Call us first to see if we can repair the one that's already on your door. Many hardware sets also have different backings and pulling an old one can leave unsightly marks or discoloration on your door. Choosing to have the set repaired rather then replaced is less expensive, faster and will help you keep the door looking great.
LOCKOUTS
Locked out or lost keys? We'll get you in quickly and professionally.
HIGH SECURITY LOCKS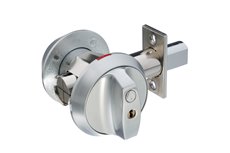 ELECTRONIC LOCKS
With the ease and convenience of the push of a button you can secure your building, keep track of who comes in and out, and at what time, and easily change the combination, thus limiting the amount of money spent on cylinder recombination and key duplication.